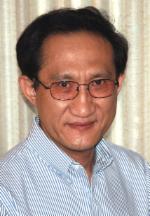 Kenneth J. Bahng has expertise in Semiconductor equipment design, and various Solar technology applications. He helps clients with:

Product Development and Cross Functional Program Execution

Product Design and Design Analysis

Due Diligence, in both technology and commercial viability

IP & Technology Investigation, Expert Witness
M&A Integration and Execution, Technology

Kenneth has strong technical background with a clear business focus. He has worked on expanding product portfolio leading to increased revenue. Kenneth focuses on technical and business objectives resulting in a strong competitive posture.

Kenneth has Engineer doctorate and MS degrees in Mechanical Engineering from Stanford University; an MBA from the University of California-Davis, and a BSME from Case Western Reserve University. He is a Registered Professional Engineer.

Please email Kenneth for more information and conversation.